In business, designs must be created such a way that it remains in people's mind. As important words are, it is the visuals i.e., photos, icons, and colours that catch audiences' attention.
We often buy certain products because we like their packaging. Graphic Design makes your content or idea look more professional and trustworthy and that is very important for your business to increase its sales and services or audience.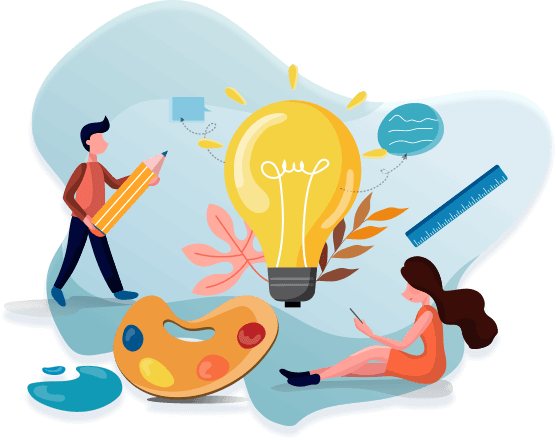 We provide a range of graphic designing services along with the best team of professionals. Our
graphic designing services include:
Frequently Asked Questions
After we have completed the graphic design and full payment has been made, you are the owner of the final designs, and we do not have any claims to it whatsoever.
You can see designs all the time around you. In the form of art on your coffee mug, pictures on a snack packet, to the notebooks you use every product is designed as per the requirements of its manufacturers.
Once we have received the final payment, we will supply all electronic files on a CD. For print jobs, you will also receive high resolution PDFs, which can be taken to a printer of your choice.
Are you ready to speak with a marketing expert?
Leading digital marketing agency
7000+ successful Lead Generated