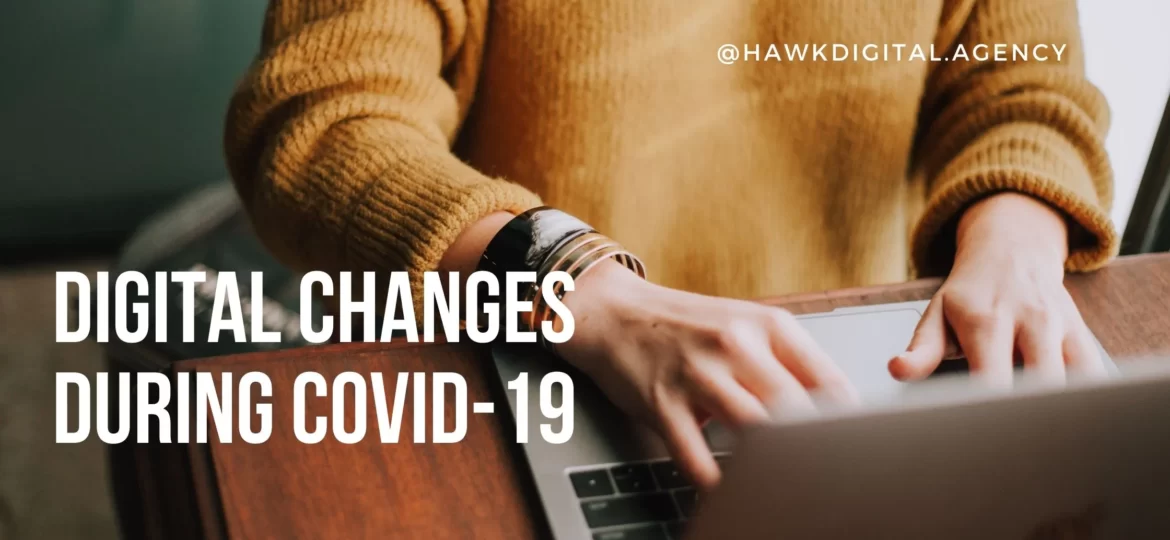 COVID-19 has quickly spread throughout the world and has bought changes to our daily lives. There have been many digital changes during covid-19. As countries close down and people are social distancing, technology has become essential to connect with others.
While the COVID-19 pandemic spread throughout the world and affected millions of businesses, the recovery has brought about a digital transformation. It banks on building confidence in customers to buy online rather than stepping outside and risking their lives.
The COVID-19 Pandemic has made changes to the digital mediums used. Businesses have focused on mobile related websites however, during COVID-19, due to a decrease in demand and with an increase in the work from home culture, desktop websites experienced a higher demand and overtook mobile websites in terms of consumer traffic. When one has the perfect balance of desktop and mobile websites then the business is visible to customers at all times.
Before COVID-19 spread, the market was going towards a recession and the pandemic rubbed salt on the wounds of all businesses. Venture capital funding dropped in just a week, due to the recession and the spread of COVID-19.
Lockdowns, store closures and, the fear of contracting coronavirus have kept customers from shopping in stores. Due to which, many retailers launched pickup and drop facilities to get products to consumers safely.
Till August 2020, 43.7% of the stores' offer have had a sharp increase in business. Amazon.com, one of the largest online retailers, continues to receive higher traffic to its site even as stores reopen.
In July, site traffic increased by 28.1% compared to February 2020 by analyzing traffic data we found that traffic is up year over year on e-commerce websites
As data continues to grow, data needs technology to analyse it. AI and machine learning usage have increased in recent months as businesses turned to technology.
AI and machine learning have three separate parts which are speed, scale, and convenience. All three have been realized and we will see exponential growth as the virus continues to spread.
Cloud providers like IBM, Google, Microsoft, and AWS are pouring investment into offering acceleration in the cloud. Chipmakers like Intel are building GPUs and CPUs that can boost training and learning. AI is also helping to accommodate the masses of data from different places as we try to use data to keep people, schools, and workplaces safe.
We are looking at an expansion of how governments collect data for contact tracing. API apps from Google and Apple are being used in certain countries across the globe. This technology could be altered and put into use for other cities.
Connected cars might not have been a priority earlier. Mercedes will come up with technology in cars that would update over the air like our phones and other devices. These moves might be small, but the implications might be life-changing.
As content marketing is important in any business in for them to reach out to their customers and visibility on search, video marketing is now gaining popularity. Google has been giving higher rankings to websites that have video content because they are informative, easier to understand. As many consumers are working from home, they have the leisure to view videos luxuriously and thus, the boom in video content.
Due to the pandemic, many changes have occurred in our personal lives as well as the digital world and will continue to happen