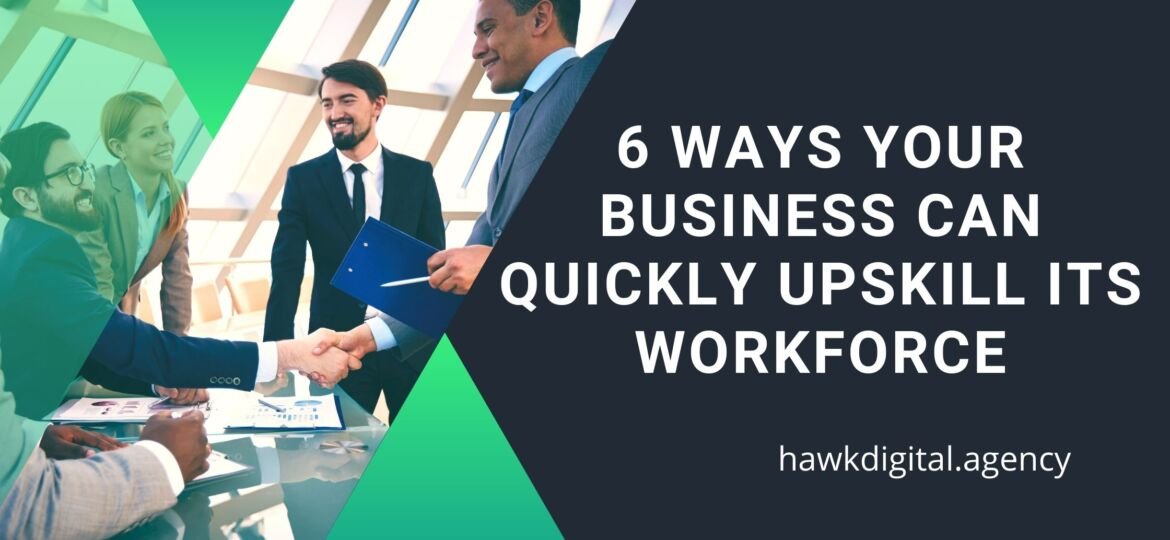 6 Ways Your Business Can Quickly Upskill Its Workforce
Technological developments are holding the modern workforce on its toes. The World Economic Forum predicts that robots, automated transport, artificial intelligence and biotechnology will bring about the enormous change in industries worldwide. Businesses who want to succeed under these changing circumstances will need a workforce with new skills, mainly digital skills. Here are 6 Ways Your Business Can Quickly Upskill Its Workforce.
You need to rapidly update your staff to take advantage of new digital technologies before you compete. Those whose workers will move with emerging technologies would have a more flexible company and benefit from the anticipated efficiency increase that technical transition will offer. Also, there's evidence to indicate that if you don't give upskill resources to the most technologically knowledgeable staff, they'll quit.
Luckily, you have a lot of opportunities to shift your staff to fulfil today's demands. There are at least six options, each requiring varying costs and amounts of investment for the employees. There is no one-size-fits-all option, of course. Each company faces specific problems, so some of these strategies, or a combination of several, could be better suited to you.
1) Continuous Professional Development
Besides merely teaching new skills, technical learning offers the employees an opportunity to gain certifications for you during their careers. Why insist on getting technical credentials for the employees instead of the traditional educational programs?
That your workers attended widely-recognized training programs means that they have the expertise of newcomers to their profession and that they have the skills to beat your competition. Technical, oriented certifications have a depth of education that cannot be replicated by many other learning types.
Some wrongly assume that, when you deliver credentials, it must be a generic education, intended to provide a wide variety of digital skills to everyone, some of which does not extend to your particular workplace. Instead, we will build a highly personalized career learning package for your workers to discuss the unique qualities they will require to succeed in the workplace.
For example, we have helped IBM set up a specialized credential process for its sales personnel. Instead of a generalized curriculum, the qualification process has taught IBM workers how to resolve IBM's unique obstacles. From this initiative, IBM's digital sales team saw a 7 per cent rise in the winning rate and a 37 per cent drop in the closing days.
2) Microlearning
Microlearning is more targeted than ongoing professional growth. It means giving the staff a little bit of instruction on very particular skills. This way, you will target the employees' significant points of need, without spending too many resources or making vital workers spend too much time away from their duties.
This is also a versatile way of studying. You could have a suite of micro-learning courses and choose which ones are important for some particular business position.
By just letting workers learn what is essential to their tasks, you save time. Microlearning also helps you to give workers access to training precisely as they need it. When workers acquire additional roles, they can use new micro-learning modules.
3) Retraining
When the company invests in innovative technologies or improves its business, you will find that you need staff with new expertise. When you want to hire them, you'll find that there aren't enough highly skilled candidates to get through. In reality, the CareerBuilder survey showed that 60 per cent of businesses could not fill their open vacancies with eligible applicants.
You already have talented employees in your organization who have not been educated to fill your company's new skills void. Investing in retraining any of these workers will help you get less skilled talent. After all, they are now embedded with the corporate community and have invaluable experience of their new role.
The benefits of retraining low-level workers for new positions within your organization are apparent, from escaping tough competition to gather technical expertise, to retaining a commitment to your company. However, you cannot continue to rely only on your least technically skilled workers.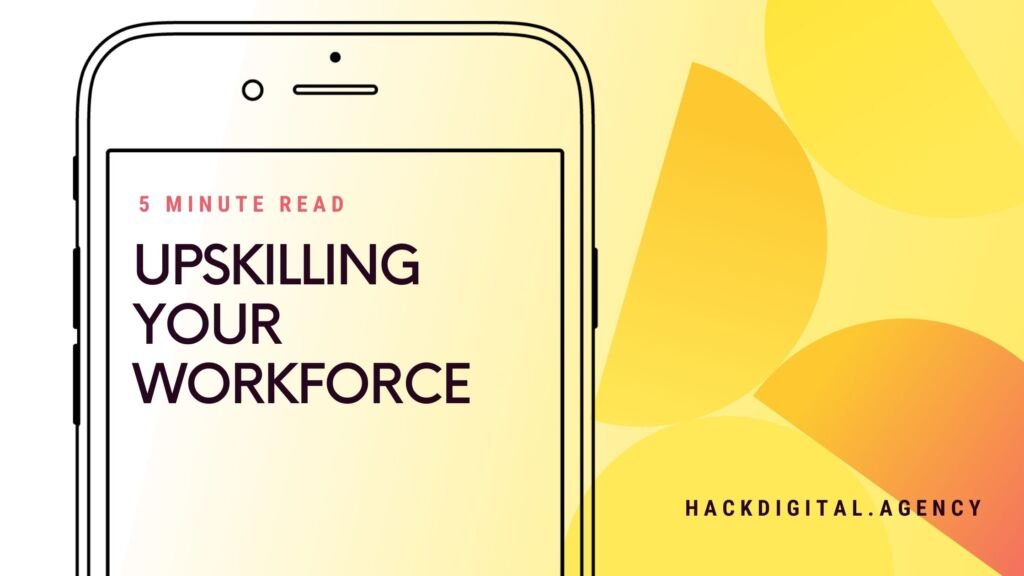 4) UPDATE YOUR EXPERTS
Any of the staff are now technologically competent and continuously seeking new training and on-demand expertise independently. These workers are essential, but analysis suggests that you can lose them if you don't allow them to develop their skills further.
According to the Capgemini and LinkedIn research, almost half (55 per cent) of digitally skilled workers admit that they would abandon their current employer if they believe that remaining is restricting their skills growth. These workers know that maintaining their digital expertise makes them a valued asset and, to keep them with you, you need to give them skills boost.
The same study finds that, as technologically talented workers are searching for a new employer, almost half (47 per cent) of employers offer technical skills.
Although you may be concentrating on updating the staff behind you, you need to make sure that you are still updating the most expert team. This improves their loyalty and sharpens their skills – both to your advantage. Updating the experts will also allow you to deliver peer support programs.
5) PEER SUPPORT PROGRAMS
Your efforts to upgrade your staff do not preclude internal training opportunities. If you have technologically competent staff in your company, make the most of their skills with a peer support network. Your worker's exchange skills are not only available, but they are already acquainted with your workplace and can make training essential to your company.
Peer support systems are smart for a different cause. Research reveals that 75% of companies spend just $500 per employee in recruitment and up-skilling. If you are facing financial constraints, a peer support group might be right for you, at least at first. Using your employees to prepare your workers is less cost expensive than engaging in outside recruitment.
Catching your least-experienced employees to your other workers' level of expertise will then allow you to further upgrade a more significant portion of your workforce at a lower total expense.
FINAL THOUGHTS
Your company will benefit in the same way if you take the time to upgrade your employees and make each employee more successful in their job—even if it's a role they've never dreamed they could play before.