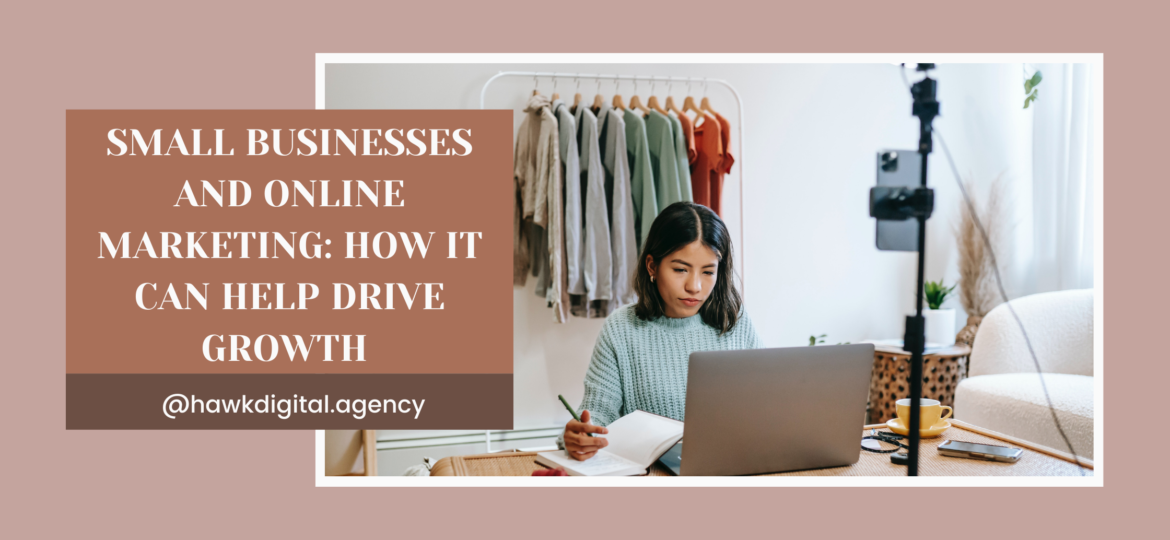 Online marketing has become an essential tool for businesses of all sizes, but it can be especially beneficial for small businesses looking to expand their reach, increase brand awareness, and drive growth. In this blog post, we will explore the various ways in which online marketing can help small businesses grow and provide tips and best practices for creating effective online marketing campaigns.
1: Cost-Effective Advertising
One of the biggest advantages of online marketing for small businesses is its cost-effectiveness. Traditional forms of advertising such as television and print can be expensive, making it difficult for small businesses to compete with larger companies. Online marketing, on the other hand, offers a range of options that can be tailored to fit any budget, from pay-per-click (PPC) advertising to social media marketing.
2: Targeted Advertising
Online marketing also allows small businesses to engage in targeted advertising, which can increase conversion rates. By targeting specific demographics, small businesses can create ads that are more likely to resonate with potential customers. Additionally, by using tools such as retargeting, small businesses can remind potential customers of their brand and encourage them to make a purchase.
Online advertising also helps businesses stay competitive. With the rise of digital technology, businesses that don't embrace online advertising may be left behind by their competitors. By using online advertising, businesses can stay ahead of the curve and continue to grow and evolve.
3: Measuring Effectiveness
Measuring the effectiveness of online marketing campaigns is crucial for small businesses to understand the return on investment. There are many different tools available to measure the performance of online marketing campaigns. These include metrics such as click-through rate (CTR), conversion rate, and cost per acquisition (CPA). By monitoring these metrics, small businesses can make adjustments to their campaigns to improve results and optimize their return on investment.
Online advertising also allows businesses to take a multichannel approach. With the range of online advertising options available, businesses can reach customers through multiple channels, including search engines, social media, and display advertising. This can help to increase the effectiveness of advertising campaigns.
4: Building an Online Presence
Small businesses can also use online marketing to build an online presence. This includes creating a website, optimizing it for search engines, and building a social media presence. By creating an online presence, small businesses can increase brand awareness and credibility, which can lead to increased engagement and growth.
5: Staying Ahead of the Competition
Online marketing can also help small businesses stay ahead of the competition. With the ease of creating a website and a social media presence, small businesses can easily establish themselves as a credible and reliable brand. Additionally, by staying active on social media, small businesses can monitor the competition and stay up-to-date with industry trends and developments.
Conclusion:
Online marketing can be a powerful tool for small businesses looking to expand their reach, increase brand awareness, and drive growth. By utilizing cost-effective advertising, targeted advertising, measuring effectiveness, building an online presence, and staying ahead of the competition, small businesses can make the most of online marketing and achieve their goals.