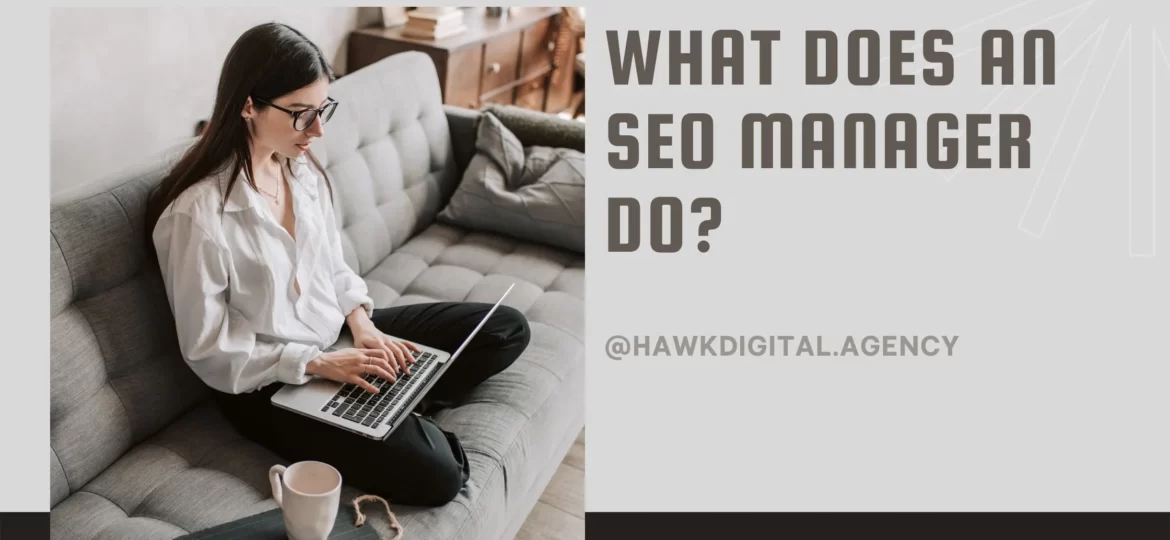 To have consumers notice your business in today's world, you need to have a digital marketing plan. There are a variety of jobs that come under Digital Marketing, one of which is an SEO Manager. What Does an SEO Manager Do?
Search Engine Optimization is a must-have for companies to be found on the first page of a search engine. The skills of an SEO Manager varies from content curation to keyword research and analytics. 
Working of SEO
Keywords are an integral part of search engines.
Every time someone searches for a particular topic, the search engine determines the best results using the keywords mentioned.  
The better the result, the higher it appears on the search ranking.
Due to the continually changing algorithm of Google, it isn't easy to get the top spot of the search engine. SEO helps optimize the keywords most likely to be searched for a business so that the customer finds the website. 
As an SEO Manager, your job will be to oversee the SEO research to make your business top ranking on the search engine.
Tasks of an SEO Manager
The role of an SEO Manager is technologically driven than that of a typical Marketing Manager. The technological view of the position makes it unique.
The overall tasks of an SEO Manager include:
SEO Strategy
Keyword research
Market Analysis
Managing Website Content
Social Media and Content Optimization
Website Monitoring and User Analysis
Campaign organization and Planning
Negotiating backlinks
Market analysis
Building and nurturing an online community
Collect data and report traffic, rankings and other SEO aspects
Requirements
SEO Management is a very result-driven role. It also requires a lot of data analysis and creativity.
Here are some of the pre-requisite requirements of an SEO Manager:
Practical Experience
Knowledge of standard and current SEO practices.
Analytical mindset
Numerical aptitude
Knowledge of HTML/CSS
Familiarity with relevant web analytical tools
Strong organizational and leadership skills
Excellent communication skills
Honing your skills
To become an SEO expert, there are some skills like strategy, content, branding etc. you need to hone.
Strategy: 
You should have a strategic outlook and design a plan with long-term vision. The goals and objectives of the business should be aligned accordingly with the plan.
You should recognize goals and figure out the trends that affect these goals. Then you can strategize plans accordingly.
Tactics:
Every strategy requires artful tactics. 
The most effective organic search tactics are required in SEO, where the algorithms are always changing. 
You must stay up to date on all the trends and algorithm changes to keep your business on top for the long term.
Content:
Content creation and curation goes hand in hand with SEO marketing. When the content is good and has the right keywords, SEO keyword research and analytics is significant. 
You need to handle both aspects well along with a quality check, campaign planning and organization, content distribution and analysis. 
Data Analysis:
SEO Managers should analyze their data so they can maintain credibility. 
You need to benchmark your performance and show improving results and rankings to prove that your suggested strategy works. 
Branding: 
Appreciating branding and brand management helps you see the long term vision and see how it fits into the overall business objectives.
It plays a critical role in setting your SEO strategy.