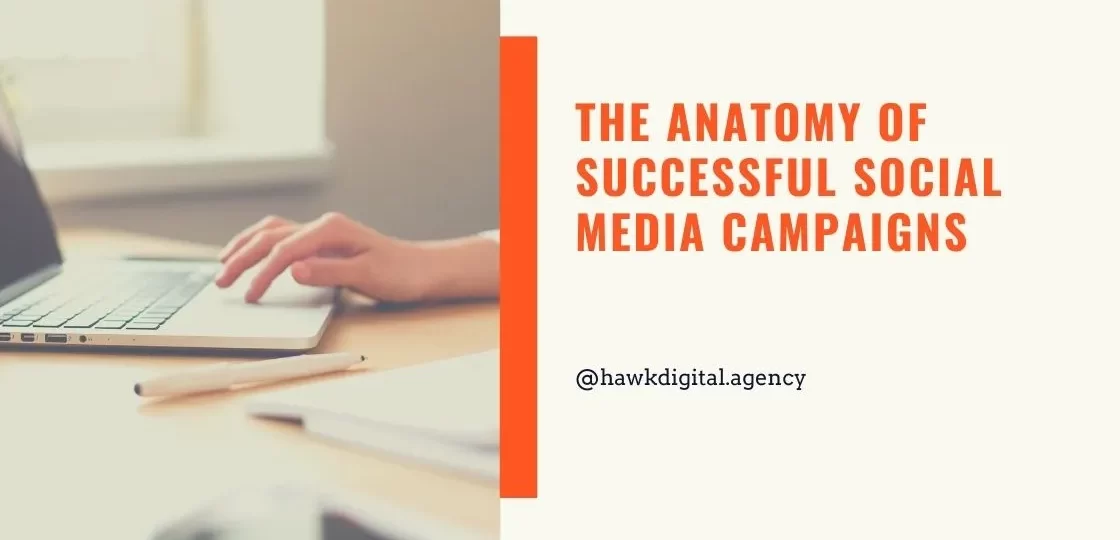 How to Target Your Social Campaign
Social networking is an outstanding segmentation tool because it gives an easy view of the different groups and their interaction level. Platforms are pretty much intended to get to know people, and built-in insight resources are easy to use even though you don't have an ad budget). Understanding the lifestyle, habits, and desires of the consumers is key to effective segmentation and targeting.
Define Goals and Objectives:
When you're campaigning on social topics, note that this is in the lead generation and visibility process, ensuring that you're exposing yourself to them in the social movement. Having a list of your successful customers would encourage you to break certain users into another group. Using Consumer Lifetime Value (CLV) as a benchmark can also help you appreciate various categories' total value. CLV is only one example of a primary performance measure (KPI) you want to use as part of your goals.
Understanding your target demographic with your Customer Relationship Management (CRM) tools in tandem with your social analytics can help segment social ads.
Define Your Language:
When you figure out your targeting profiles, make sure to give them something in a popular language. Your style should represent the tastes of both your brand and your audience. You can also select social media directly from your viewer section (s).
E.g., the under-25 set is likely to see a funky Instagram Story video featuring emojis and fun graphics. Simultaneously, a shoe company targeting the over-50s might choose to showcase adventure or good health with a higher-budget commercial tailored for TV, Twitter, and Facebook.
Define Your Channels:
The cross-channel promotion has to be handled strategically, if at all. It can be beneficial when meeting a range of groups and individuals in different stages of the purchaser's path. You will want to ensure the continuity of the brand across networks. But if you're tempted to reuse the same material on different platforms, don't do that. It's safer to use one channel well than to use a hundred non-strategic networks.
Authenticity and Timing:
Wealthsimple, an automated trading tool, did a decent job by leveraging cross-channel ads to catch the 30-year-old urban audience's interest. Their hashtag, #investingforhumans, was an easy way to get the fear out of first-time investors who were potentially tempted to use the AI-based site to test out initial investments. Using a multitude of outlets, their campaigns were focused on crucial points from real-life interviews. Then they shared the money stories in a frank, real-life video that was shared both on TV and through multiple networks. This attention to credibility was certainly behind their immense popularity on YouTube, with one video reaching 1.8 million viewers and thousands of views per Instagram interview.
Make It Visual and Action-Oriented
The iconic banana brand, Chiquita, has used the last solar eclipse to spark off one of its latest ad promotions, showing the value of aligning the campaigns with events that are simultaneously newsworthy and significant, makes it important anatomy of social media campaigns. They made an introductory video to display the banana sun and used this concept to share gifs, and even a real-life banana was revealed the day before the New York eclipse. The result was thousands of new followers on Twitter, millions of hits on videos, and a massive boost to engagement.
Home and hardware store Lowe's (alongside BBDO New York) ended up winning a variety of industry awards with a campaign that used a strategic mix of visual content across channels including Instagram, Vine, and Snapchat to cater to the budget-focused DIY set. Specific hashtags (#hypermade #LowesFlipSide #LowesFixInSix) were used to highlight different video series related to the DIY "fix it" series, which featured people using their DIY products.
One of their Facebook series gave viewers easy access to a 360 video explaining how to do DIY ventures. They have used stop-motion animation to cater to the vintage-loving audience and unreleased iPhone clips as authentic-looking scenes. These unique, actual, and unforgettable visuals were fascinating to see and informative and useful to almost everyone who loves DIY.
The reason this was effective is that Lowe's isn't exactly a DIY store – they're selling items to make things, so they're not selling finished merchandise. Sharing informative and factual, step-by-step videos of making stuff cheap is something that almost everyone can get behind. Their popularity rests mainly because they went another step forward, showing what customers can do with the shop's items.
Highlight Social Responsibility
Some organizations use social problems and activities to demonstrate either their offerings or their mission and ideology. And it's becoming increasingly common for consumers to help brands that do more than sell goods, making it important anatomy of social media campaigns. When it comes to branding, you must guarantee that your social campaigns genuinely highlight your worldview's core aspect to communicate with your consumers at an emotional level.
This unusual (yet simple) term ended up attracting enough interest to not only doubling their target of providing food to 100,000 dogs by donations, but they also saw sales four times as a result of the promotion. They ended up touching 500,000 users on Facebook and had so much good engagement overall that there was no question that the advertisement helped improve the satisfaction of the customer's lifetime.
This kind of campaign illustrates how, if anything speaks to your heart and takes you off balance, it's very likely to be unforgettable. Often, promoting the purpose and cause instead of the individual product served to foster faith and care for the company itself.