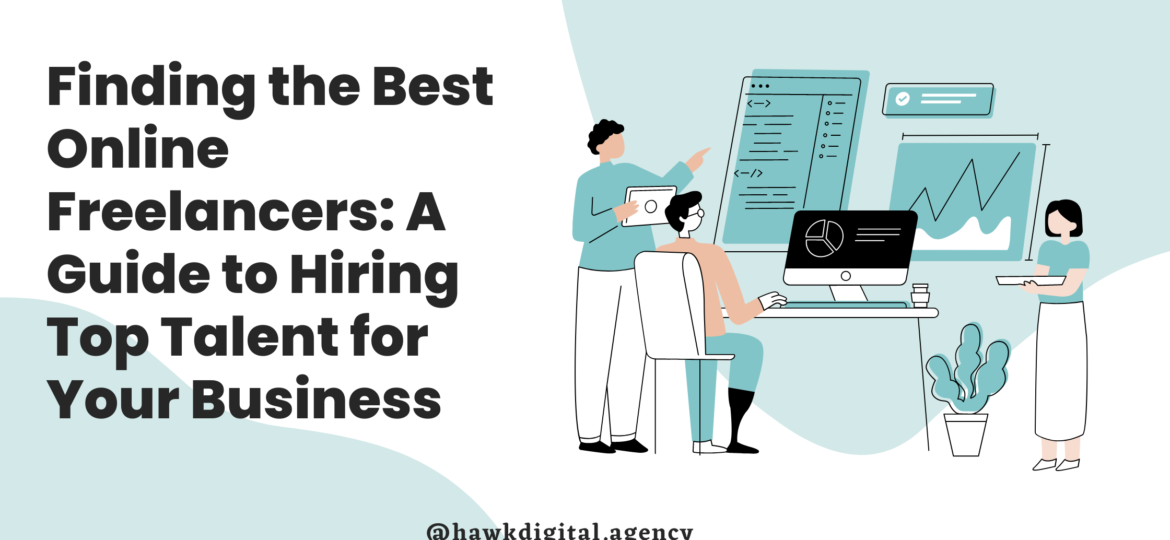 The gig economy has changed the way businesses hire talent. With the rise of online freelancers, businesses now have access to a global pool of professionals with a wide range of skills and expertise. However, with so many freelancers available, it can be difficult to know where to find the best talent. In this blog post, we will explore the best ways to find and hire top online freelancers and provide tips and best practices for working with them effectively.
1: Where to Find the Best Online Freelancers
Finding the best online freelancers starts with knowing where to look. There are many platforms and websites that connect businesses with freelancers, such as Upwork, Freelancer, and Fiverr. These platforms allow businesses to search for freelancers with specific skills, view portfolios, and read reviews from past clients. Additionally, businesses can use LinkedIn to find and connect with freelancers in their industry.
2: Vetting and Interviewing Candidates
Once you have found potential candidates, it is important to thoroughly vet and interview them to ensure they are the right fit for your project. This includes reviewing their portfolio and previous work, checking references, and conducting interviews or tests to assess their skills and expertise. Additionally, it is important to establish clear communication and expectations from the start to ensure that both parties are on the same page.
3: Managing and Communicating with Freelancers
Managing and communicating with freelancers effectively is essential for a successful project. This includes setting clear deadlines, providing detailed instructions, and setting up regular check-ins to ensure that the project is on track. Additionally, it is important to establish open lines of communication and provide feedback throughout the project to ensure that the freelancer understands your needs and can deliver the work to your satisfaction.
4: Setting Payment and Legal Terms
Before starting work with a freelancer, it is important to establish clear payment and legal terms. This includes outlining the scope of the project, setting milestones and deadlines, and agreeing on the terms of payment. Additionally, it is important to ensure that the freelancer is aware of and compliant with any relevant laws and regulations, such as tax laws and data protection laws.
5: Building Long-term Relationship
Building long-term relationships with online freelancers can be beneficial for your business, as you will have a pool of trusted professionals who understand your business and can provide consistent quality work. Additionally, by building a good relationship, freelancers are more likely to go the extra mile for you and prioritize your projects over others. This can lead to better results and a more efficient working process.
Conclusion:
Hiring online freelancers can be a cost-effective and efficient way for businesses to access top talent. By understanding where to find the best freelancers, vetting and interviewing candidates, managing and communicating effectively, setting clear payment and legal terms, and building long-term relationships, businesses can ensure that they are working with the best professionals and achieve their goals.